Webinar
Data annotation in AgriTech: How to overcome challenges of complexit

y?



A guide on how to scale data labeling, manage the required level of expertise
& identify the various edge cases that come with Agritech
December 8th, 2022 - 5:00 p.m CEST / 11:00 a.m EDT - English
By 2050, the food demand is projected to skyrocket by 35%—56%. Fortunately, AI emerges as one of the pieces of the solution. However, there is still a major challenge: creating high-quality training data.
In the Agritech industry, we observe that the ML model's performance heavily relies on leveraging subject matter expertise & identifying the wide variety of edge cases that nature offers. As a company working with ML teams from Agritech daily, we're well aware it's easier said than done.
To help you reach your objectives, we're throwing a webinar from the learnings we've gained on industry-leading data labeling practices in Agritech. To benefit from insights on data labeling tactics for performing Agritech's ML models: join us on the 8th of December!
In this 45-minute session, we will share insights on how to:
manage the labeling ambiguity driven by nature's inherent diversity;

secure working with an outsourced workforce despite the extreme need for expertise;

detect data-annotation mistakes continuously and efficiently.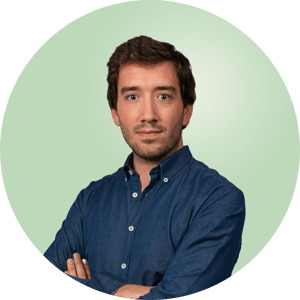 Jean Latapy
Sales Engineer
@ Kili Technology